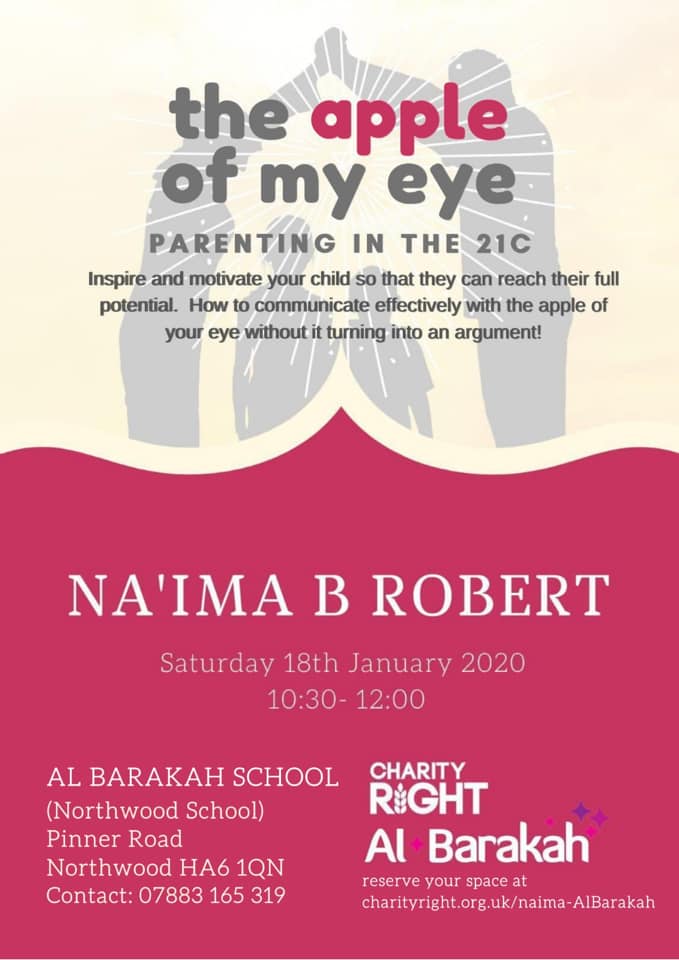 We are pleased to announce that Sr Na'ima B Robert will be joining us at Al Barakah School on Saturday 18th January 2020 from 10.30am – 12.00pm insha'Allah, for a talk for sisters: 'The Apple Of My Eye – Parenting In the 21C'.
It is essential that you register your FREE space at the talk on this link: http://Charityright.org.uk/naima-albarakah.
We look forward to seeing you there insha'Allah!