VISIT US – AL BARAKAH OPEN DAY 7th MARCH 10.30am
The best way to understand what makes Al Barakah exceptional is to experience it first-hand. View our incredible facilities, meet our wonderful students and staff and be our guests.
We would be delighted to welcome all prospective students and parents/community to our Open Day. Our Open Day provides a perfect, informal introduction to the School and includes a guided tour of the School and offers an opportunity to speak with our Headteacher and other members of our senior staff who can discuss the subjects and courses we offer. You can also find out more about our Admissions process.
Please confirm your attendance here.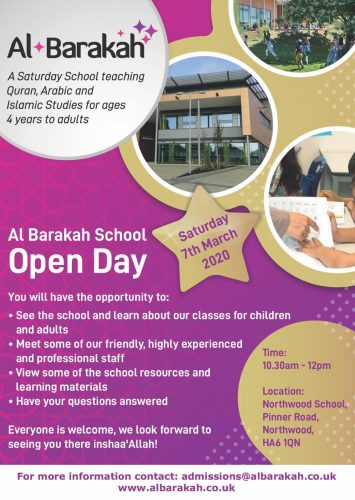 If you're unable to attend on 7th March then an individual tour can be arranged. To arrange a visit, please contact our Admissions Team at admissions@albarakah.co.uk