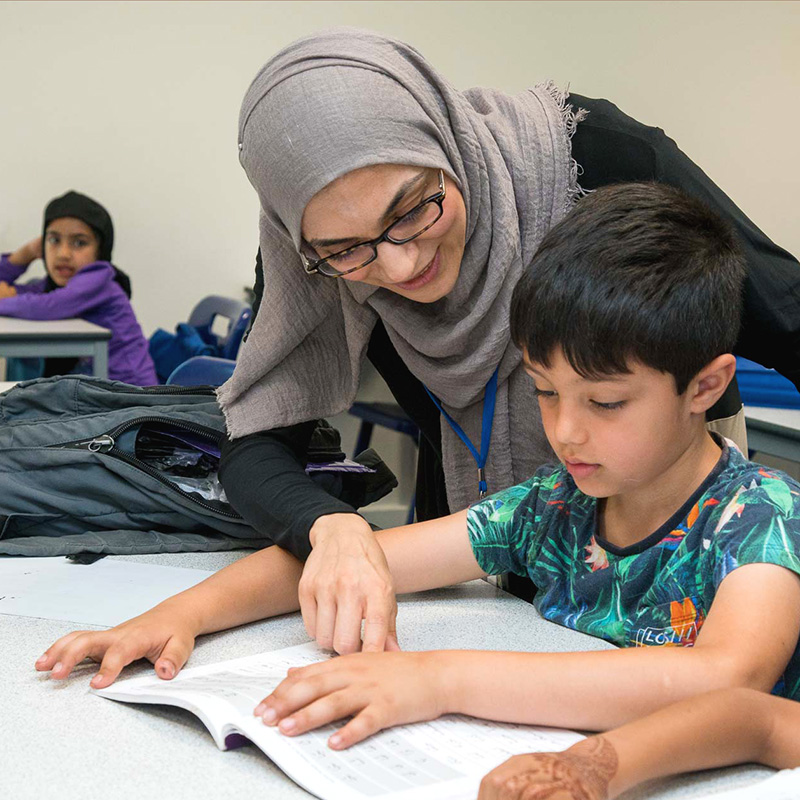 There's no better way to explain our work than through the voices of our community.
I feel blessed to be a part of this vibrant community every Saturday. I have made so many friends, it's a place where we all learn about our beautiful religion of peace.

It feels like a home, very friendly atmosphere, one place where you greet everyone with salaam, social gatherings with learning of Tafseer Tajweed and Arabic. Love going there with my grandchildren.
Alhamdulillah, I've been at Al Barakah since its humble beginnings, almost 20 years ago. First as a student, then as a teaching assistant and teacher for classes 1-7, and finally as an Arabic Language teacher for the ladies class. Every stage of my time here has been memorable in the best ways; the teachers are dedicated and supportive, the lessons are enjoyable, well organised and fine-tuned with the best interests of the students in mind, and the resources that the school provides are to an incredibly high standard; all of which build a fantastic atmosphere of learning at the school, as well as a strong sense of community. I pray Allah continues to bless the community through the work of this wonderful school, and that He make its students a source of sadaqah jaariyah for their parents and teachers. Aameen.

I have been teaching here for many years, whilst bringing my own children to this school. I chose this school because I was particularly attracted to the sense of community that the school emanated, providing a place for children to learn valuable, character building lessons from inspirational stories. I am so pleased to say that throughout the years, we have had such an enriching experience, with so many happy memories and have worked with such creative, passionate and hardworking staff, students and parents. It's been such an immense blessing and honour to teach these children about the beauty of their faith and for them to feel a part of something so special!

Al Barakah is an incredible Islamic School where you learn about fascinating facts. I have memorised lots of Surahs and can read the Quraan with Tajweed.  This year I have loved learning about Prophet Musa AS. As a revert who cannot read Arabic, I was looking for a Saturday School very early on which would teach my 5 year old daughter how to read the Quran with correct Tajweed and allow her to memorise surahs by heart.